A unique 360° approach
About Cooperl
Located in France, Cooperl is the leading French company offering a global solution in the pork industry.
Our unique 360° approach in the sector guarantees a reliable traceability, food safety, animal welfare, biosecurity and environmental respect. We export our products all over the world in more than 50 countries.
We offer an integrated range of technologies and services for people who want to invest in the pig industry in order to support them on every stage on their project.
Thanks to the organization and extensive expertise acquired in pig production for more than 55 years, Cooperl is the best partner who can assure a high return of your project with a careful consideration of human and environmental values.
A STRONG DYNAMIC OF INNOVATION
Our convictions
We rely on innovation, which is at the heart of our development strategy, to ensure the sustainability of the cooperative, its members and our products, in line with societal expectations. Overseeing our innovative projects, our research and development team is made up of more than 130 people, spread across our 9 business lines. 
A guideline
Our priority areas of work are based on our commitments and our values: innovate for sustainable agriculture, for the respect of animals and the environment, to build a relationship of trust with our consumers and to capitalize on know-how. In our cooperative, innovation is an attitude, not a department !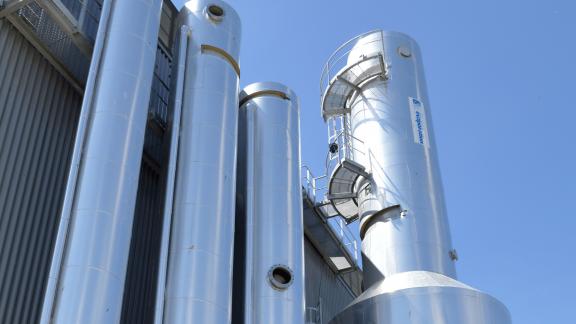 33%
of total production at the international
N°2
for further processing in France
8
offices and 2 industrial sites abroad
Our catalogue
Our specialisation in pig production provides us with comprehensive expertise in pig meat and its transformation. We only use technologies designed for the material, in this case blood, to extract the best from it and to offer you high-quality products. Vertical integration enables us to guarantee full traceability of both our livestock and our products.