Eau Sûre, drinking water solution
THE CONCEPT
Water is the first feed for animals
The goal of Eau Sûre, a drinking water solution, is to treat the water from the source to the watering inside the farm building.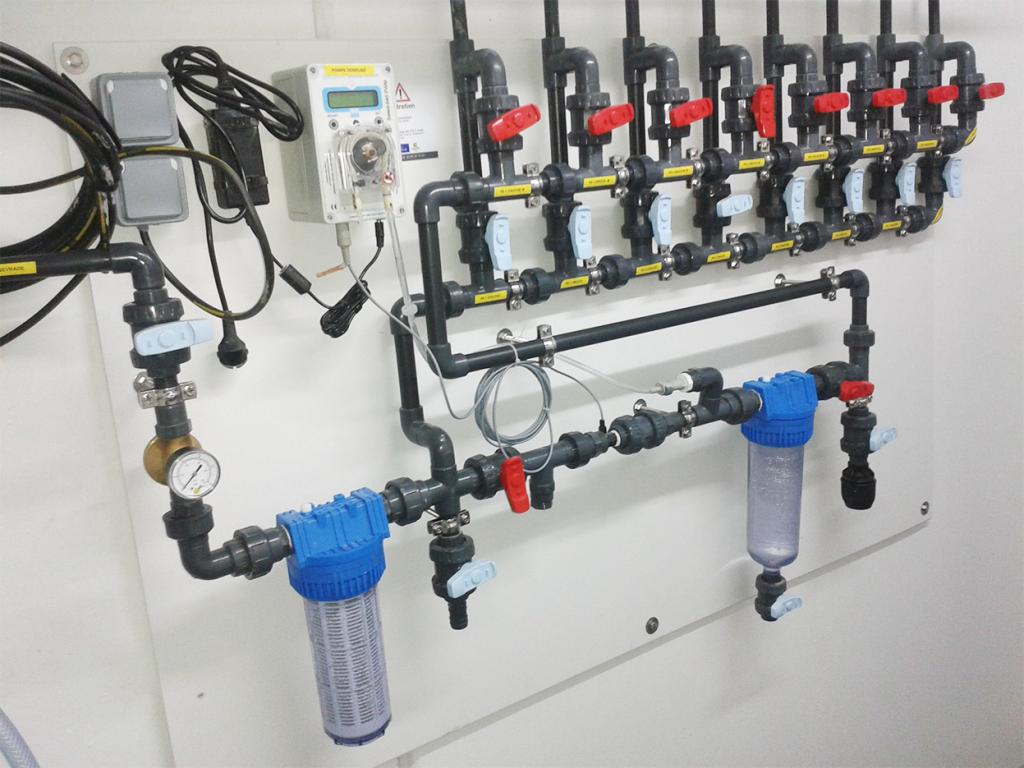 MAIN TECHNICAL CHARACTERISTICS
The water treatment process of this feeding equipment
1- WATER TREATMENT PROCESS
Filtration

Biological iron removal

Biological manganese removal

Guaranteed results Fe, Mn

Softening

Demineralization
Reverse osmosis

Ionization / magnetic activation

Ultraviolet

Electrolysis of water and salt : neutral anolyte

Pumping
2 - DOSAGE AND DISTRIBUTION
3- HIGH PRESSURE WASHER

COMPETITIVE ADVANTAGES
Increase the profitability of your farm
Decrease of diseases on pig farms 

:


- 

Diseases of the digestive system : colibacillosis, enterotoxicosis,


- 

Systemic Diseases: bacterial germs bloodstream,


- 

Sow Specific Diseases: enteros, MMA syndrome, piglets diarrhea, urinary disorders.

Drinking water increases feed consumption and so ADG.