C360 Fattener's sorting
THE CONCEPT
Automatic sorting station
> C360 Fattener's sorting has been developed for large group-housed finisher pigs. Tristar sorts automatically pig by weight to enable targeted :
Feeding pigs with formula at the right moment of the pig's physiological needs,

Automatically sorts market hogs and cut sort loss depending of farmer and market demand.
> Finishing barn is organized into two large zones : 1 feeding zone for 30% which is divided into two areas and 1 resting and water zone for 70%.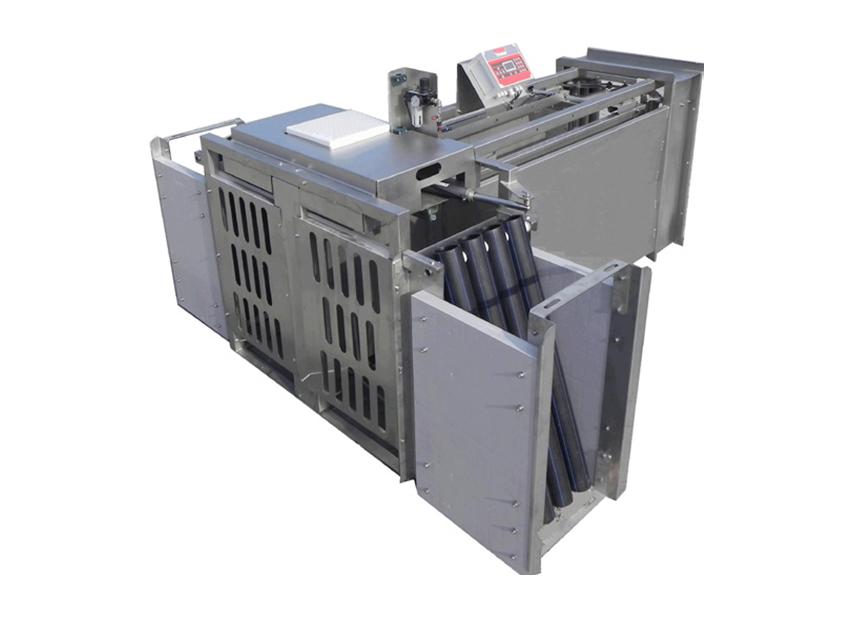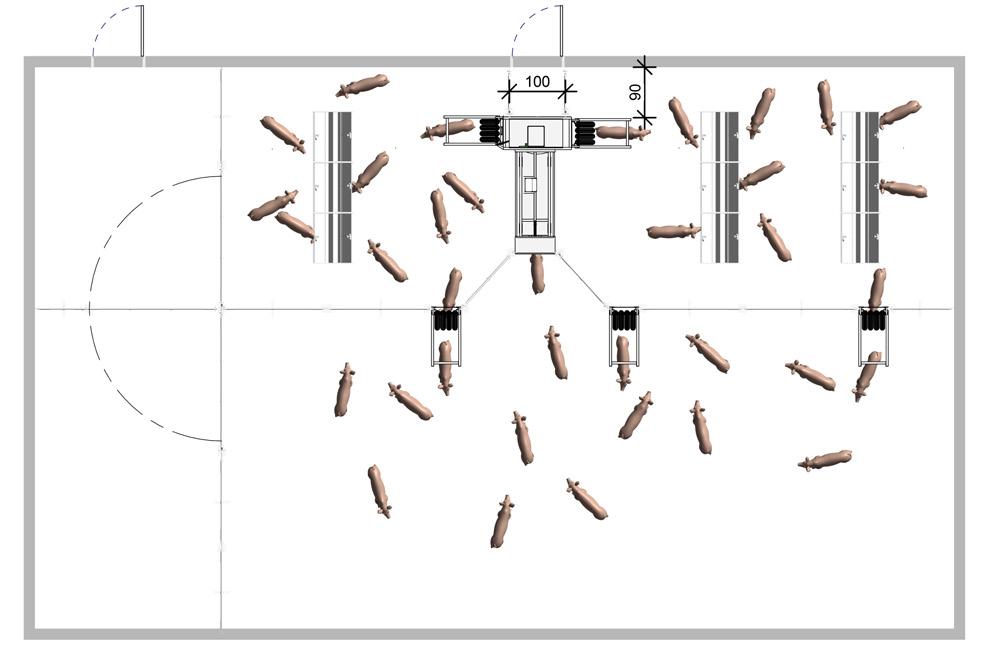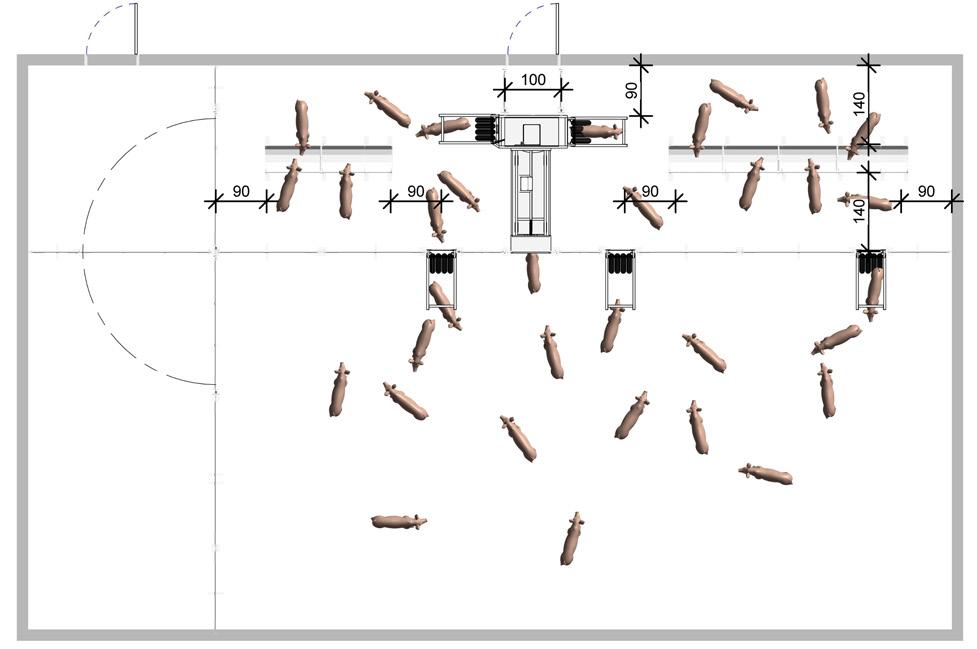 Different types of feeding

MAIN TECHNICAL CHARACTERISTICS
Stainless steel body with integrated weighing frame.

Highly sensitive electronic weighing system.

2 or 3 by-pass exit gates to animals feeding area.

Controlled entry door with double rollers. The door is operated via pneumatic rams.
ADVANTAGES OF 360 FATTENER'S SORTING
Increasing and stability of production results
Up to 10% of space saving in finisher construction versus conventional design.

Workforce time saving -50%.
Robustness of this breeding equipment
Strong stainless steel construction.

High quality and controls all parts of this automatic sorting station.