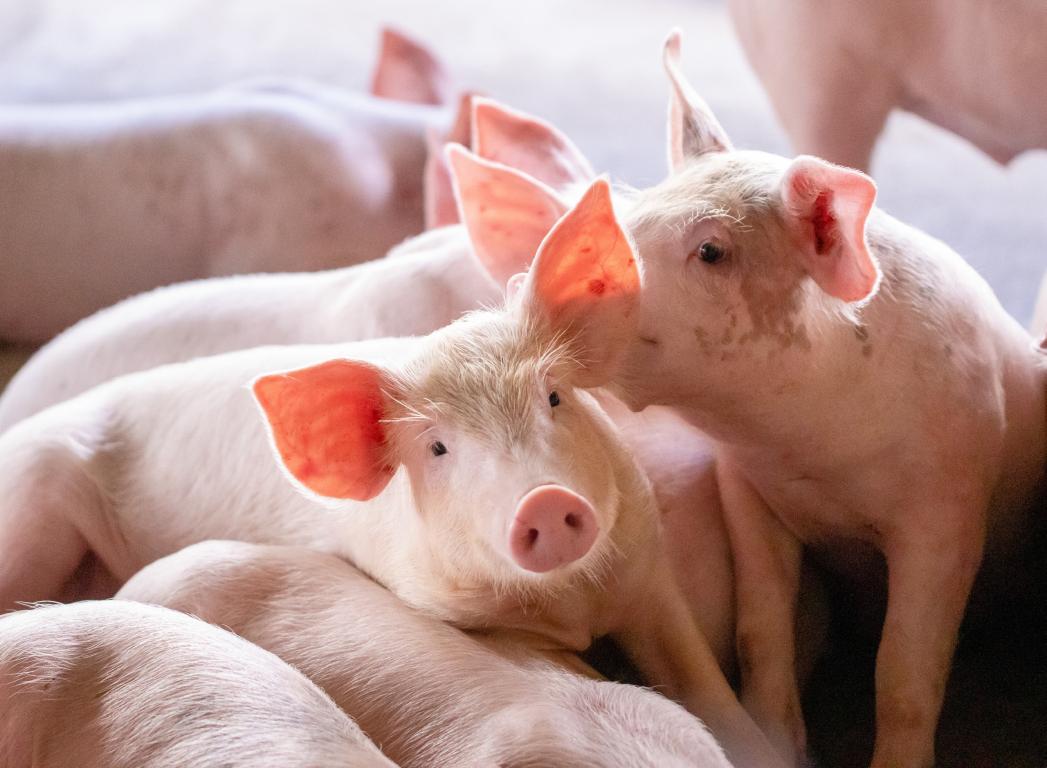 SOFT NATURAL & HYGIENIC DRYER FOR PIGLETS & SOWS 100% NATURAL
Specially designed for new-born piglets and farrowing areas
Avoid pathogenic bacteria to find favorable environment to their proliferation
Ingredients from marine origin used for their high absorption capacity, Farmasec absorbs more than 2,5 liters per kg of powder.
From mineral origin like Tolsa Clays for their abilities to capture micro toxin thanks to the clay lamellaes properties and salt Silica frequently used for wounds.
From green origin like aromatic matters (essential oils) well known for their repellent and sanitizing properties to avoid pathogenic bacteria and Yucca plant to captures ammonia and heavy gaz.
Better performance
Farmasec: high absorption capacities
 Help the piglet to dry then to access to the teats and the colostrum
Helps the piglet to get warm quicker
FARMASEC can retain more than 2,5 times its volume
Remember that newborn piglets who die before the weaning acquired a lesser colostrale immunity at 12-15 hours of age than the survivors
While rubbing your piglets with Farmasec you help them to have a quicker acces to the Colostrum, giving them an effective immune system booster for better and faster growth.