Maxx, the tractor
THE CONCEPT
Maxx the tractor is a multifunctional and autonomous electrical tractor for farm buildings. It has diverse uses such trolley for dead animals, trolley for slatted floor (lifting and transport) or towing trolley for boar cage.
Maxx the tractor has galvanized metal frame on 4 wheels, charging chute and electric winch, 2 indestructible driving wheels, 2 pivoting wheels, integrated battery and charger, control handle (electric stacker type), provided with a coupling ball.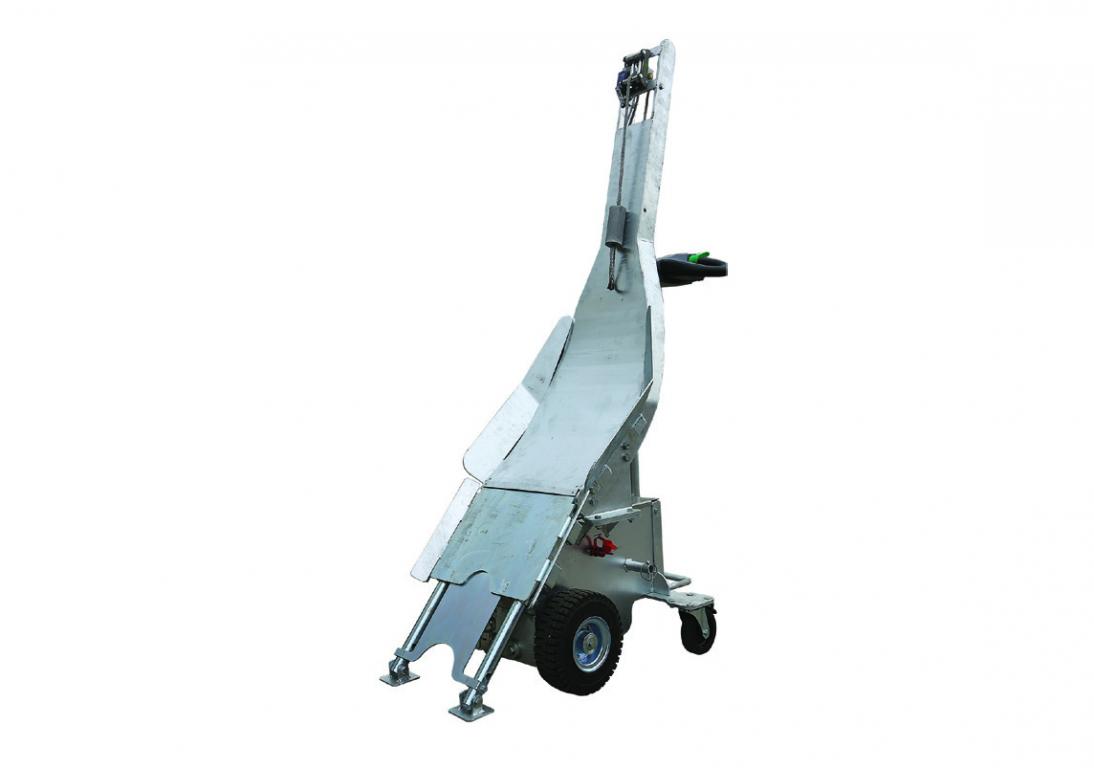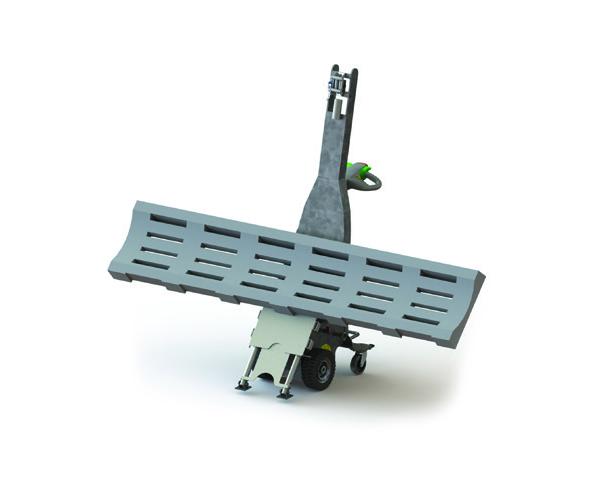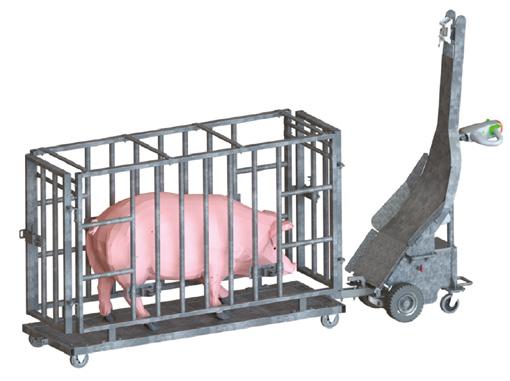 How to use this livestock equipment
The Maxx handles like an electrical truck.

Handlebar walking forward and reverse, 2 speeds, anti-crushing safety system.

Manual circuit breaker.

Electrical winch.

Lifting rope, the winch is controlled by the trigger.

Locking swivel wheels upright for use with the remote control.

Remote control, when using the boar cage.

Laying the superior and inferior slides.

Coupling ball to tow the boar cage.

Lowering the extension in the low position.

Without the slides the Maxx can be used as a trolley to move bags or take up slatted floors.
COMPETITIVE ADVANTAGES
No effort going out alone the animals
Lift loads up to 350 kg.

Multi-purpose tractor.

Fully electrical system.

Extremely handy and goes through the doors.

Silent and compact farm equipment.
Distance guidance by remote control.

The loader is embedded on the trolley, you just have to plug the power cable (230V).

The loader, that is said to be intelligent, automatically managed the loading time.

Autonomy, 3 to 4 weeks in a normal use.